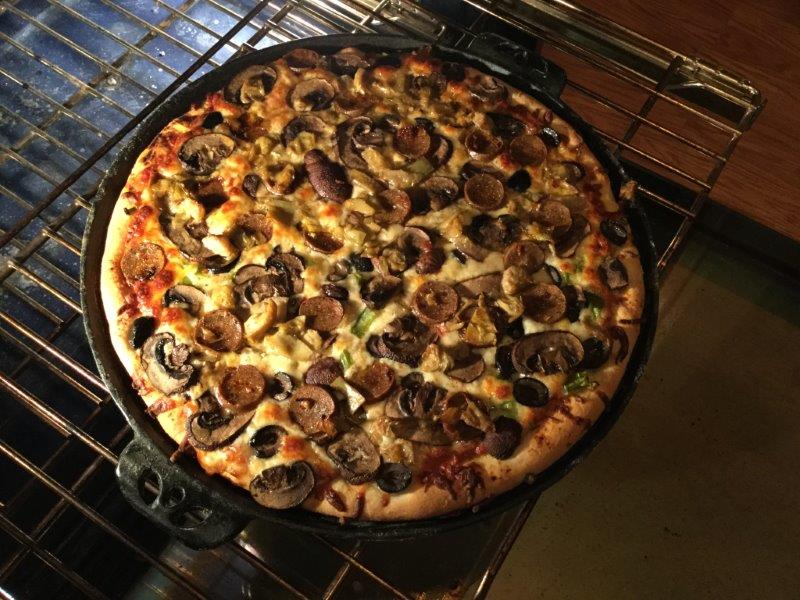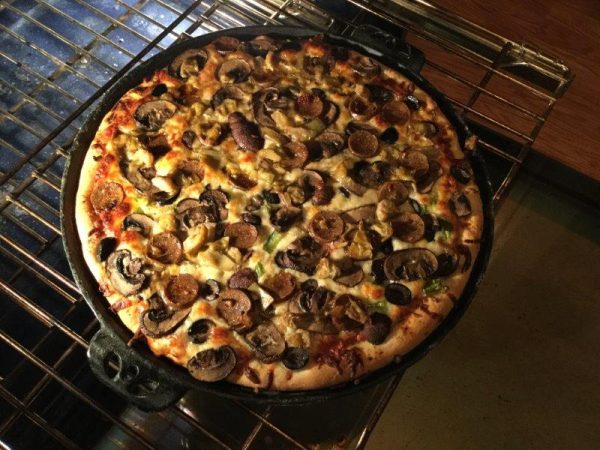 1

each

Pizza Crust

(recipe link at bottom of page)

1

each

Pizza Sauce

(recipe link at bottom of page)

1

cup

Mozzerella Cheese

1/2

each

Green Pepper

(chopped)

1/2

can

Black Olives

(cut in half)

1

each

Italian Sausage (soy)

(sliced)

1-2

cups

Mushrooms

(sliced)

1/2

cup

Artichoke Hearts

(chopped)
1

each

Pizza Crust

(recipe link at bottom of page)

1

each

Pizza Sauce

(recipe link at bottom of page)

1

cup

Mozzerella Cheese

1/2

each

Green Pepper

(chopped)

1/2

can

Black Olives

(cut in half)

1

each

Italian Sausage (soy)

(sliced)

1-2

cups

Mushrooms

(sliced)

1/2

cup

Artichoke Hearts

(chopped)
Prepare crust as directed and top with sauce.

Top in this order; Cheese, Green Peppers, Black Olives, "Italian Sausage", Artichoke Hearts. Spray with EVOO (hit Mushrooms, Italian Sausage).

Do not preheat oven! Bake at 400 degrees for 45 minutes. Top with a fresh ground pepper and red pepper flakes.
We've tried this without the "Italian Sausage" and it's amazing too!  Just don't skip the artichoke hearts, they give it a wonderful taste and texture.
Here are the crust and sauce recipes;