Greetings! We have . . .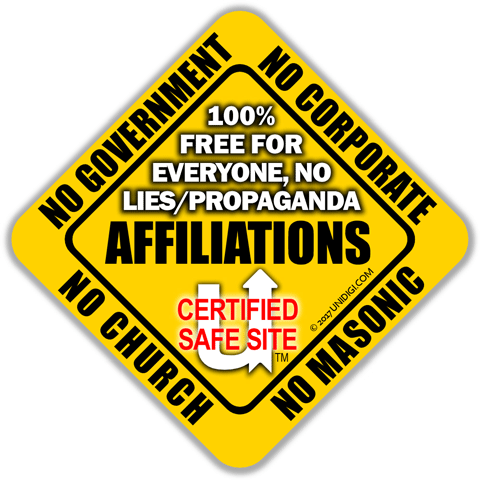 NO GOVERNMENT, CORPORATE, CHURCH OR MASONIC AFFILIATIONS. 
---
UPDATE; SINCE SUPPORTING OUR NEW NETWORK AT UNIDIGI.COM IS THE ONLY WAY FOR FOLKS TO DO CURRENCY EXCHANGES, WE ARE NOW IN A CATCH 22 ON DONATIONS.
So, donations are NOT expected, but are now accepted. "So accept their charity to cleanse them and to increase them in God Consciousness" The Holy Quran 9:103
Hence contributions of $1 to $10,000 per transaction can be made at www.Unidigi.com with Visa, Mastercard, AMEX or Discover or in person with us. And FYI due to the following, in the end it will still be God doing the brunt of giving and we are honored to know it will be done through our works for Him! For a limited time $100 US will get you $1,000,000 in Digital Outbank Currency! (The currency that will replace all forms of blockchain currency like "Bitcoin" soon!)
ALL CONTRIBUTING USERS AMONG THE FIRST 50,000 WHO EXCHANGE $100 WILL BECOME THE WORLDS FIRST MILLIONAIRES WITH GODS' NEW GLOBAL CURRENCY! (FYI; You don't have to exchange $100, whatever amount up to it will be multiplied 10,000 times. i.e. $5 exchanges for $50,000)
"The parable of those who spend their wealth for the Cause Of God is like the example of a single grain which sprouts seven ears in each a hundred grains" The Holy Quran 2:261
This is it folks, it's all starting right here in our lives of present!
---
Greetings!
Our sites are for the wise, fools will find no comfort here.
For example; Ever heard of Pascals' Wager?
"Let us weigh the gain and the loss in wagering that God is.
Let us estimate these two chances.
If you gain, you gain all; if you lose, you lose nothing.
Wager, then, without hesitation that He is!" Blaise Pascal
To further clarify;
| OPTIONS: | IF GOD EXISTS | IF HE DOESN'T |
| --- | --- | --- |
| | | |
| Believe In & Worship God | Infinite Bliss FOREVER | Finite Loss of Time |
| | | |
| Disbelieve & Disrespect God | Infinite Horror FOREVER | Finite Gain of Time |
Rules of the wager:
It's Compulsory, Every Human Wagers One Way or the Other and . . .
EVERYONE wagers EVERYTHING!
That means YOU are "all in" like it or not.
And on a day when all bets will be called

YOU will be judged, ready or not!
1 Thessalonians 5:2-3 ". . . the day of the Lord shall so come, as a thief in the night. For when they shall say, "ahh, peace and security"; then shall sudden destruction come upon them, as the pains upon her that is with child, and they shall not escape."

Quran 3:105 & 4:121 "And those, for them is a tremendous punishment on a Day when some faces will brighten and others will cloud over." "Those, their place of shelter will be hell and they will find no way to escape from it."

And by the way, for all the ignorant people who don't yet believe in God (EVERYONE will in the "great and terrible end", guaranteed!) take notice that if you're of minimal intelligence, possess the ability to reason and aren't already condemned to hell by Him, your "condition" (ignorance) need not last much longer! It's because myself and others in the scientific and mathematics communities have now irrefutably proven Gods' existence, His creation of our world and His mind boggling intelligence. We are no longer living in the dark ages where the above wager is any wager at all.
WE FINALLY KNOW GOD EXISTS, ABSOLUTELY, IRREFUTABLY. ONLY FOOLS AND THE DAMNED WILL REMAIN DECEIVED!
---
THERE IS NO LONGER ANY NEED TO "WAGER", IT IS A FOOLS' ERRAND.
So, why haven't you heard of all this proof we're speaking of? Well, it's time to ask another good question about that;

Why are govts, the media, google and churches censoring recent findings made by scientists, scholars and mathematicians around the world which irrefutably prove Gods' existence? Why???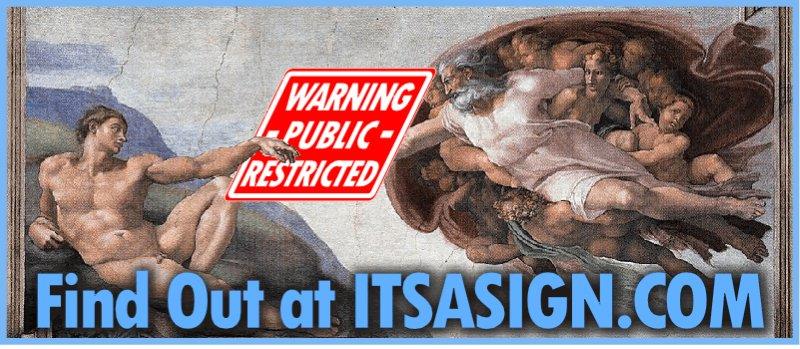 FYI; When you google something like "proof of God" or "proof of Gods' existence" why don't the 1,000s of books and sites containing such proofs show up in your search? All you'll get is a bunch of non-conclusive, opinionated, philosophical propaganda and BS without a single one of the THOUSANDS of rock solid, scientific and/or mathematical sources of irrefutable proof that indeed do and have existed upwards of a couple decades or more in some cases! Go ahead and try it,

The fact is, there is no longer any need to blindly "BELIEVE". Anyone of minimal intelligence can now "KNOW" FOR 100% CERTAIN that God exists in UNDER 20 MINUTES! And the entire world would know this if it weren't being censored.
Due to technology mankind can now, for the first time in recorded history, actually decode Gods' advanced messages He encrypted in the scriptures thousands of years ago for just this purpose during "end times". In fact, there are now so many extremely advanced proofs it would take an entire lifetime for anyone to understand just a fraction of them! (And also years to learn, deprogram and repent to save oneself from certain hell, this is by design of the enemies of We the People, copious proof of whom also most definitely exists! They know time is running out and most won't have the chance to overcome all their brainwashing and deceptions. This is why Yeshua and all the prophets repeatedly warned us to NEVER BE DECEIVED.)
---
Why is this censorship happening? WHO is trying to hide God from YOU? Well, if you don't know the answers to those elemental questions, YOU ARE ONE OF THE LOSERS WHO'VE BEEN DECEIVED BY THE VERY PEOPLE YOU'RE ASKING ABOUT. Change that by using the gifts of intelligence and reason God gave you and remember in a world of deceptions thinking is required. For instance . . .

Mathew 13:34- 43 "All these things Jesus spoke in parables to the multitudes: and without parables he did not speak to them. (Because it would have made obvious what we're supposed to do in this life, there would have been no challenge or test in the exercise of our freewill. Even the dumbest and most evil of men could have succeeded and therefore eventually infected heaven with less than desirable souls. God doesn't want misfits in His kingdom!) That it might be fulfilled which was spoken by the prophet, saying: I will open my mouth in parables, I will utter things hidden from the foundation of the world. Then having sent away the multitudes, he came into the house, and his disciples came to him, saying: Expound to us the parable of the cockle of the field. Who made answer and said to them: He that soweth the good seed (speaking of propagation of the bloodline/DNA of Adam, Gods' Creation), is the Son of man. And the field, is the world. And the good seed are the children of the kingdom. (Again, Gods' Adamic line of DNA which He created.) And the cockle, are the children of the wicked one. (the nephilim, offspring of lucifer and his fallen angels) And the enemy that sowed them, is the devil. But the harvest is the end of the world. (now, "end times", which marks the beginning of the millennial rule of the Son of man aka the Christ or anointed one for our age which will be King David II.) And the reapers are the angels. (ETs) Even as cockle therefore is gathered up, and burnt with fire: so shall it be at the end of the world. The Son of man shall send his angels, and they shall gather out of his kingdom those who sin and work iniquity. And shall cast them into the furnace of fire: there shall those men be weeping and gnashing their teeth forever. Then shall the just shine as the sun, in the kingdom of their Father. He that hath ears to hear, let him hear." (And he who hath ears deafened by God shall not hear!)
HOW HAVE YOU FARED IN YOUR MISSION SO FAR? DO YOU UNDERSTAND ALL OF THIS? WE'RE ONLY TALKING ABOUT THE MOST IMPORTANT SUBJECTS OF THIS LIFE;
YOUR JOB ASSIGNED TO YOU BY YOUR CREATOR, TO SEEK HIM, HIS LAWS AND HIS WORD, THE TRUTH!

YOUR MORTAL ENEMIES CHARGED WITH DECEIVING/DEFEATING YOU AND . . .


YOUR COMPENSATION FOR FAILING OR SUCCEEDING
So, how have YOU done? Do you even believe the hundreds of scriptures which make up the oldest and most sacred writings on earth given to us by miracle working prophets from around the world across history? Have you used the GIFTS of amassed human knowledge now readily accessible with modern technology to determine whether or not scriptures such as the bible, quran, and the prophets who delivered them for God are real? Have you done your job ? Is this life just a very short test to determine what happens to you ETERNALLY? Are there other forms of intelligent life much older and more advanced than us who we're repeatedly told in the aforementioned scriptures actually created us? And is there one individual among them who is exalted above the rest? Do you even know and use His Name? Are you aware they, your enemies, removed over 5,410 uses of "YHWH" from the Old Testament? They replaced it with "the LORD" which simply means King or Master instead of your Creator YHWH who is GOD ALMIGHTY, Judge, Savior and Redeemer of your eternal soul!
If God and all of this is NOT real, why did they even bother to deceive billions of people like YOU about all of this? Why???

---
THERE IS NOW COPIOUS, IRREFUTABLE ACADEMIC PROOF THAT GOD EXISTS.
For instance, an eye opening one that won't show up in the above google search is one I cover on page 5 of Goyim Gazette #119 which proves that God encoded His famous creation verses of Genesis 1:1 and John 1:1 with THE THREE MOST IMPORTANT AND OFT USED NUMBERS IN MODERN GEOMETRY, CALCULUS AND PHYSICS which are PI, EULERS NUMBER AND THE FINE STRUCTURE CONSTANT, each to 5 digits in precision which we didn't even have the technology to discover until recently! I was also guided to discover how God used 666 and the deep digits of PI (another recent advent for humans) to establish how we measure our years, months, weeks, days, hours, minutes and seconds. God also used deep digits of PI and 666 to set the sun and moon in perfect motion with their alternating bearings! And that's just for starters, there is such advanced knowledge on that single page in issue #119 that most peoples' minds cannot even handle reading all of it. "In-Sha-Allah", THAT IS GOD!
Do yourself a huge favor by seeing some of that bulletproof evidence of His majesty over creation here; OR NOT, WE DON'T CARE! It is only our and any good persons' job to deliver the message which thanks to YHWH, we have and will continue to do NO MATTER WHAT.
WE AND WHAT'S COMING CANNOT BE STOPPED!
And if you are one of the losers who have in any way opposed We the People, YOU ARE TOTALLY FUCKED. Your death will be horrendous, without honor nor peace. When your eyes close for the last time, you will be in a state of absolute terror and panic because the angels surrounding you will make you realize that re-experiencing death, sadness and horror is what you're going to do, for eternity.
Quran 4:55-56 "Then, among them are some who believed in Him and among them are some who did not. And hell shall suffice as their blaze. Truly, those who were ungrateful for Our signs, We will scorch them in a fire. When their skins are wholly burned, We will clothe them in new skins so that they will experience the punishment again and again, forever."
So, if you're one of the losers who think your annoyances trouble us, think again. You only make us and God smile because you are proving your execution and eternal sentence to be 100% just!!! So, by all means, keep digging those holes!

---
FYI; OUR SITES ARE HOME TO THE BEST NEWS GOOD PEOPLE HAVE EVER HAD.
(While delivering the worst of news for Godless degenerates. "When justice is done, it is a joy to the righteous, but a terror to evildoers." Proverbs 21:15)
Learn more about us, two rapidly awakening believers at DavidAllender.com
Go "fill your pants" with the greatest story on earth at ItsaSign.com
Get to know your (if you're a non-jew) foreordained enemies at GoyimGazette.com
Invest in your future with what will one day be the only currency on earth at OutBank.com
See how We the People (of God) are going to "inherit the earth" at AffirmativeActionAlliance.com
Begin abandoning "the mark of the beast" and see the new internet of tomorrow at Unidigi.com
---
Here's what will happen if you bag all the other crap you usually watch or read on the internet and frequent only our sites;

A. You will learn and know for certain that God exists, His name is YHWH and if you respect Him, obey His laws and support His servants, He will be the most magnificent, merciful and compassionate being in your life. (And if you CHOOSE not to, He will condemn you to the worst forms of torment, horror and sadness you could ever possibly imagine.)

B. You will learn and know for certain We the People have evil, diabolical, biologically corrupted enemies who've brainwashed and propagandized all of us not to worship YHWH or know their true identities. (You'll also learn the extremely disturbing truth about why God created the flood and decimated city after city to destroy their nephilim bloodline across the ages. This is what end times is all about, it's clean up time!)

C. You will learn and know for certain we are entering a new 1,000 year age of peace on earth and we are Gods' warners who are delivering that good news along with fair and legal warning for good people to straighten up, or pay dearly for eternity upon judgement. (As for the Godless, fully-deceived idiots among us, they're already condemned and don't even have the choice or chance to learn the truth anymore, it's already over for them. God has covered their eyes, ears and minds in confusion. They can't even comprehend any of this!)
Thessalonians 2:9-12 "according to the working of satan, with all power, signs, and lying wonders, and with all unrighteous deception among those who perish, because they did not receive the love of the truth, that they might be saved. And for this reason God will send them strong delusion, that they should believe the lie, that they all may be condemned, who did not believe the truth but had pleasure in unrighteousness."
Quran 2:7 "God seals their minds and their hearing, and their eyes are veiled. They have incurred severe retribution."
And rightfully so, good riddance fools!
---
So, in the end, we will either be your greatest comforters or the source of your worst nightmares. There is no in between, you will either be with us or against us, which is exactly what we want. It also means you will either be with or against God which is exactly what He wants. If the latter, good luck with that and good luck with staying on the fence too! Rev 3:16 "So because you are lukewarm, and neither cold nor hot, I will spew you out of my mouth."

NOW, WHAT YOU DO OR DON'T DO BEGINNING RIGHT HERE, RIGHT NOW WILL DETERMINE YOUR FATE IN THIS LIFE AND THE HEREAFTER!
---
NEWS FLASH; The famous singer Misty Edwards recently wrote this song just for us!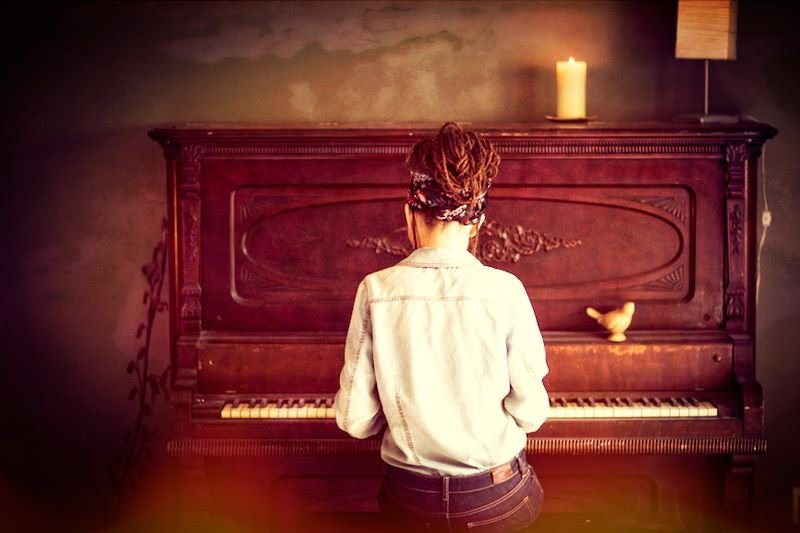 It's time for a lesson children! This awesome song "People Get Ready" was written for David and promoted during her "One Thing Tour". (The only future king EVER spoken of in the bible will be from the line of King David per the "Davidic Covenant" God made with him. This applied to Davids' son Solomon all the way through to Jesus, the last "Priest King" from the tribe of Judah and line of David. We don't know if Yeshua is coming back in the flesh or if He is simply helping the 2nd King David in the Spirit while in the clouds/heavens above as the bible tells us. But as we'll prove below, we do know "David" is the name of the Millennial King who has indeed arrived! PEOPLE GET READY!!!)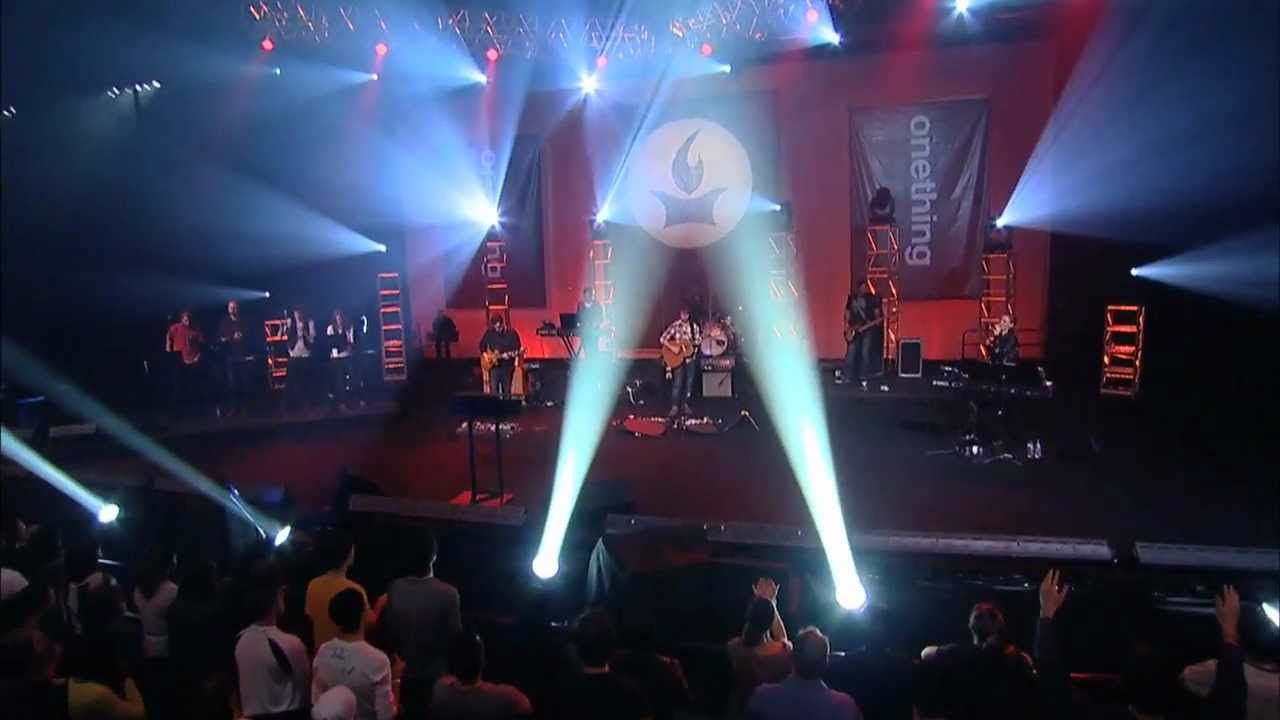 That's a very special logo belonging to a large church in Kansas City with a couple hundred thousand followers. They are who is behind this concert series of Mistys'. Look what's in it and ask yourself; why is she and that huge supposedly christian church promoting the coming of a 666 King while singing about zeus, jeZeus!?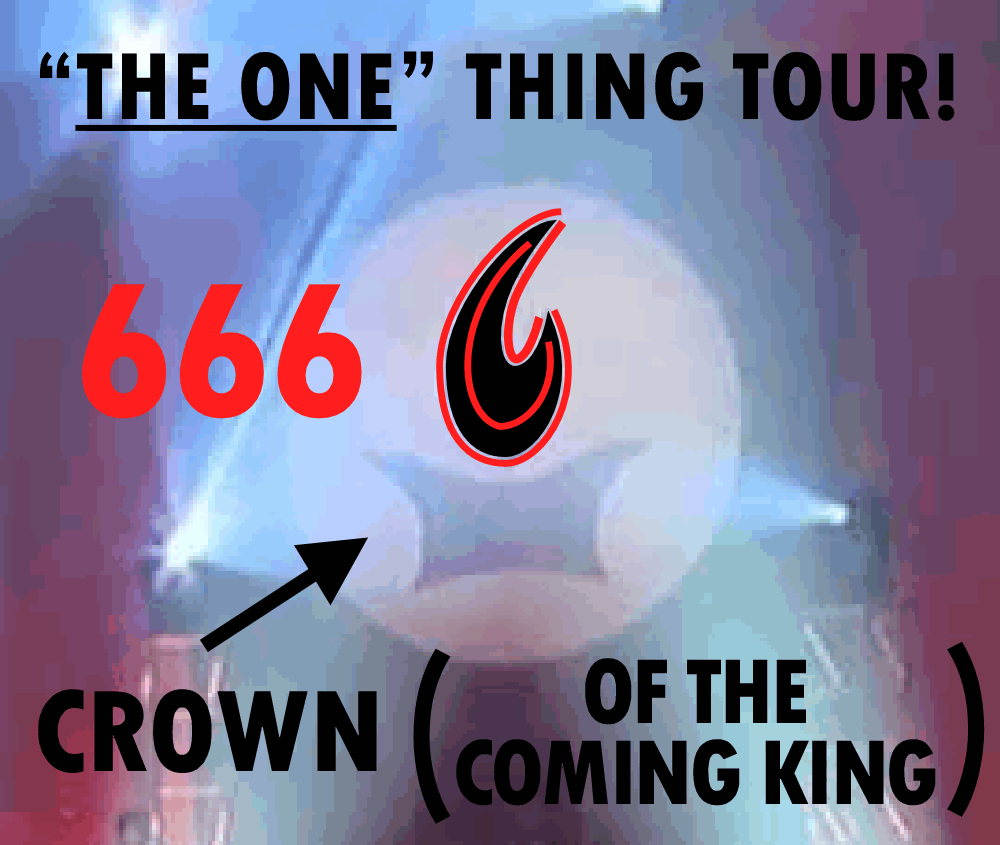 More on that 666 crown in a minute but for now as most will recall;
DAVID ALLENDER = 666 in English gematria

Next, everyone needs to be fully aware that all the biblical scriptures tell us in no uncertain terms that the last Kings' name will not be Jesus and any claims thereto are LIES. Instead, we are repeatedly told it will be "David". This is proven by the following SEVEN very clear PROPHETIC verses about A FUTURE KING DAVID which all the brainwashed christians are totally clueless about even though it's all repeatedly written in black and white in their bibles;
Ezekiel 34:23-24 And I will (future tense) set up over them one shepherd, my servant David, and he shall feed them: he shall feed them and be their shepherd. And I, YHWH, will be their God, and my servant David shall be prince among them; I, the LORD, have spoken. (The prophet Ezekiel wrote this circa 570 BC, 400 yrs AFTER King David of 970 BC who had been long gone, clearly proving this PROPHECY OF THE FUTURE FROM A PROPHET speaks of the 2nd David.)
Jeremiah 30:9 But they shall serve the LORD their God and David their king, whom I will (future tense) raise up for them. (This was written circa 600 BC. So, ditto! 2nd David.)
Isaiah 11:1-3 There shall come forth a shoot from the stump of Jesse (King Davids' Father) and a branch shall grow of his roots. And the Spirit of YHWH shall rest upon him. (i.e. he will be a human with Gods spirit, an "Avatar" of God) the spirit of wisdom and understanding, the spirit of counsel and might, the spirit of knowledge and the fear of the LORD. (Isaiah is from circa 600 BC. So, ditto again, 2nd David.)
Isaiah 9:6-7 . . . For to us a child is born, to us a son is given; and the government will be upon his shoulder, and his name will be called "Wonderful Counselor, Man of God, Everlasting Father of his People, Prince of Peace." Increase of his government and of peace there will be no end, upon the throne of David, and over his kingdom, to establish it, and to uphold it with justice and righteousness from this time forth and for evermore. (end times, the "messianic age" of 2nd David.)
Hosea 3:5 Afterward shall the children of Israel return, and seek the Lord their God, and David their king; and shall fear YHWH and His goodness in the last days. (again "end times")
Ezekiel 37:25 And David my servant shall be king over them; and they all shall have one shepherd: they shall also walk in My judgments, and observe My statutes, and do them. And they shall dwell in the land that I have given unto Jacob my servant, wherein your fathers have dwelt; and they shall dwell therein, even they, and their children, and their children's children forever: and my servant David shall be their prince forever. (the messianic age is the only biblical "forever"!)
Isaiah 55:3-4 Incline your ear, and come to me; hear, that your soul may live; and I will make with you an everlasting covenant, my steadfast, sure love for David. Behold, I made him a witness to the peoples, a leader and commander for the peoples. (600 BC, speaking of the"Davidic Covenant" made with King David I for his offspring, i.e. Yeshua and this David!)
---
If still in doubt see this short but most excellent biblical treatise about "David the Messiah" by Paul Sumner archived here.
---
Now, getting back to the 666 crown logo of Mistys' jew-ish Mashaich, aka "King David II" let us consider that;

Our house at Joe Creek Retreat (which is in section #6 of our township/range) is EXACTLY 6660 miles from the home of Jesus, Mary and Joseph in Nazareth 180 degrees (60 + 60 + 60) on the other side of the world. (This de-facto miracle from God and others are well documented HERE) There are so many ties to 666 miracles with us it is absolutely mind boggling and the only people who won't understand it are those who God has already deafened, blinded and confused, if that's YOU, YOU are already condemned to hell! (FYI; This applies to most of the world, especially all the brainwashed Christians who are literately possessed because the jews like Misty Edwards have deceived them into praying to zeus, jeZeus instead of YHWH. "Thou shalt have no other gods"!) Anyway, Misty Edwards being a jewess (who lies and says she's a christian like millions of jews always have and do) did all of this for her 666 King (aka Mashiach) but what she and all the other fuckwitted kikes don't understand is that YHWH and David His 666 end times Messenger hate fake judahites (aka "jews" not actual blood Judahites from the line of Judah) exactly like Jesus! He despised them because they were evil, worthless liars and murderers infected with nephilim blood from their father satan and/or other fallen angels who had disguised themselves to have sex with human women who thought they were their husbands. (See Genesis 6.4 and Jude 1:4 for that and do go read your New Testament, it's nothing short of an anti-jew rant on the parts of Jesus and God cover to cover!) So, they've glamorized 666 all around the world in anticipation of Davids' coming but now they're getting a big surprise! See how satan has deceived all of his lil jewish/nephilim children?! (Quran 14:22 "And satan will say when the matter is decided: "It was God Who gave you a promise of Truth: I too promised, but I failed in my promise to you. I had no authority over you except to call you but ye listened to me: then reproach not me, but reproach your own souls. I cannot listen to your cries, nor can ye listen to mine. I reject your former act in associating me with God. For wrong-doers there must be a grievous penalty.")
Much more on all of this is coming. God has been showing us these truths a little at a time since 2012 and we're getting ready to blow the lid off that and other massive ET related deceptions very soon, God willing. For now . . .
---
We are told to; BELIEVE IN AND OBEY BOTH GOD AND HIS MESSENGERS
John 6:28-29 "Then said they unto him, What shall we do, that we might work the works of God? Yeshua answered and said unto them, This is the work of God, that ye believe on him whom He hath sent."
The Quran 2:98 Whoever had been an enemy of God and His angels, and His Messengers and Gabriel and Michael, then, truly, God is an enemy of the ones who are ungrateful.
4:13 These are the ordinances of God. And whoever obeys God and His Messenger, He will cause to enter Gardens beneath which rivers run, ones who will dwell in them forever. And that is the winning the sublime triumph.
4:14 And whoever rebels against God and His Messenger and violates His ordinances, He will cause him to enter fire, one who shall dwell in it forever and he will have a despised punishment.
4:69 And whoever obeys God and the Messenger, those are to whom God was gracious among the Prophets and just persons and the witnesses and the ones in accord with morality. And excellent were those as allies!
4:115 And whoever makes a breach with the Messenger after the guidance became clear to him and follows a way other than that of the ones who believe, We will turn him away from what he turns to and We will scorch him in hell. How evil a Homecoming!
4:136 O those who believed! Believe in God and His Messenger and the Book which He sent down to His Messenger (the Quran) and the Book that He caused to descend before (the Old Testament) And whoever is ungrateful to God and His angels and His Books and His Messengers and the Last Day, then, surely, went astray, a wandering far astray.
5:56 And whoever turns in friendship to God and His Messenger and those who believed, then, behold the Party of God. They are the ones who are victors.
5:92 And obey God and obey the Messenger and beware.
8:13 That is because they made a breach with God and His Messenger. And to whomever makes a breach with God and His Messenger, then, truly, God is Severe in repayment.
8:20 O those who believed! Obey God and His Messenger and turn not away from him (lowercase "him" = the Messenger) when you hear his commands.
8:27 O Those who believed! Betray not God and the Messenger nor betray your trusts when you know.
8:46 And obey God and His Messenger and contend not with one another. (Unite with and support fellow believers/followers)
9:16 Or assumed you that you would be left before God knows those who struggled among you? And take not anyone to yourselves other than God and His Messenger and the ones who believe as intimate friends.
9:61 And among them are those who malign the Prophet and say: He is unquestioning. (Meaning gullible in a sense) Say: He is unquestioning of what is good for you. He believes in God and believes in ones who believe. And he is a mercy to those of you who believed. And those of you who malign the Messenger of God, for them is a painful punishment.
9:63 Know they not that whoever opposes God and His Messenger, then, truly, for him will be the fire of hell—one who will dwell in it forever? That is the tremendous degradation.
18:106 That will be their recompense—hell—because they were ungrateful and took to themselves My signs and My Messengers in mockery. (God always provides "portents" or signs along with His Messengers so that believers can be sure of their identities.)
26:143-145 Truly, I am a trustworthy Messenger to you, so be Godfearing of God and obey me. And I ask you not for any compensation for it. My compensation is only from the Lord of the worlds.
33:48 And obey not the ones who are ungrateful and the ones who are hypocrites and heed not their annoyance and put thy trust in God. And God sufficed as a Trustee.
33:57 Truly, those who malign God and His Messenger, God cursed them in the present and in the world to come and prepared for them a despised punishment.
33:66 On a Day when will be turned upside down, their faces in the fire, they will say: O would that we obeyed God and Obeyed the Messenger! (They will wish they would have but will no longer have the opportunity!)
33:70-71 O those who believed! Be Godfearing of God and say an appropriate saying. He will make your actions right for you and forgive you your impieties. And whoever obeys God and His Messenger surely, won a triumph, a sublime triumph!
45:18 Again, We assigned thee an open way of the command so follow it and follow not the desires of those who know not.
47:33 O those who believed! Obey God and obey the Messenger and render not your actions untrue.
48:8-9 Truly, We sent thee as one who bears witness and one who gives good tidings and as a warner, so that you believe in God and His Messenger and that you support him and revere Him and glorify Him at early morning dawn and eventide. (Capital Him=God vs. lowercase him=the Messenger)
48:13 And whoever believes not in God and His Messenger, truly, We made ready a blaze for the ones who are ungrateful.
48:17 There is neither a fault on the blind, nor a fault on the lame, nor a fault on the sick, and whoever obeys God and His Messenger, He will cause him to enter Gardens beneath which rivers run. And whoever turns away, He will punish him with a painful punishment.
49:3 Truly, those who lower their voices near the Messenger of God, those are those who are ones God put to test their hearts for God-consciousness. For them is forgiveness and a sublime compensation.
49:15 The ones who believe are not but those who believed in God and His Messenger. Again, they were not in doubt and they struggled with their wealth and themselves in the way of God. Those, they are the ones who are sincere.
57:7 Believe in God and His Messenger and spend out of what He made you ones who are successors in it. Those among you who believed and spent, for them is a great compensation. (FYI; along with the common meaning about giving/spending money, this spending can mean taking the time to learn Gods' word, worship God or help others do the same in any manner.)
57:19 And those who believed in God and His Messengers, those, they are the just persons. And the witnesses to their Lord. For them is their compensation and their light. And those who were ungrateful and denied Our signs, those are the Companions of Hellfire.
57:28 O those who believed! Be Godfearing of God and believe in His Messenger. He will give you a double like part of His mercy. And He assigns you a light to walk by. And He will forgive you. And God is Forgiving, Compassionate.
58:5 Truly, those who oppose God and His Messenger, they were suppressed as those who before them were suppressed. And, surely, We caused clear portents, signs to descend. (Gods' miracles are very, very cool!) For the ones who are ungrateful is a despised punishment.
58:9 O those who believed! When you hold secret counsel, hold not secret counsel in sin and deep-seated dislike and in opposition to the Messenger.
58:20-21 Truly, those who oppose God and His Messenger, those are among the humiliated in spirit. God prescribed: I will prevail, truly, I and My Messengers. Truly, God is Strong, Almighty.
59:4 That is because they make a breach with God and His Messenger. And whoever made a breach with God, then, truly, God is Severe in repayment.
61:10-11 O those who believed! Shall I point you to a Transaction that will rescue you from a painful punishment? You believe in God and His Messenger and struggle in the way of God with your wealth and your lives. That is better for you if you had been knowing.
64:8 So believe in God and His Messenger, and in the Light which We caused to descend. And God is Aware of what you do.
64:12 And obey God and obey the Messenger. Then, if you turned away, then, it is only for Our Messenger the delivering the clear message.
72:22-23 Say: Truly, none would grant me protection from God—not anyone! And I will never find other than Him that which is a haven unless I be delivering messages from God, His messages. And whoever disobeys God and His Messenger, then, for him is the fire of hell, ones who will dwell in it forever, eternally.
WHAT IF ALL THIS IS REAL?
WHAT IF WE SPEAK 100% TRUTHS?
WHAT IF YOU HAVE OPPOSED GODS' MESSENGERS?

Those who can read issue #119 of the Goyim Gazette will see that David matches EVERY MAJOR END TIMES PROPHECY on earth. HUNDREDS OF THEM, EXACTLY TO A "T" WITH ZERO AMBIGUITY. ALL of the major prophets across history have given us very clear instructions about what to look for in the end times Messenger. David matches them all, from Hinduisms' Kalki, to ALL the prophets of the Bible (Daniel, Isaiah, David, Micah, Joshua, Hosea, Jeremiah, Malachi, John, Jesus etc.) and of course Mohamet, our last prophet. It is absolutely irrefutable, we are Gods' servants placed on earth to deliver His messages and make ready for Christ to bring forth change as prophesied by every prophet across history. This means we'll have some help and cooperation from good people who want to be part of a very different and beautiful future. Whoever takes part in this are the winners and those who don't are the losers, nice and simple.

How to get condemned, executed and sent to hell;
Oppose God and/or His Messenger/s
Believe Then Disbelieve Gods' Signs (aka portents)
Keep Accepting/Being Part to Any Usurious System of Evil
Break THE Law (the only law that matters, GODS' LAW!)
Worship Satan (or anything other than YHWH)
Refuse to Honor, Speak or Fight for God
---
There, since that's out of the way, let's have a nice little, OPEN AND TRUTHFUL chat among friends . . . (Be forewarned there are some "mouthfuls" and thinking is required so if you get weary eyed during a sentence or two, trust when I say it won't last long, and hang in there because IT WILL PAY OFF!!!)
That was me in the mid 90s while enjoying one of my favorite, alternate types of "cans" as a young man back then. I'm offhandedly referring to one of my all time favorite sayings "Success Comes In CANS, Not Cannots" which is super elemental to any kind of success. Outside of luck, happenstance and/or the supernatural, repeatedly saying "I CAN" while continually being confronted with "YOU CAN'T" is how PEOPLE HAVE REALIZED EVERY SINGLE MAJOR ACCOMPLISHMENT KNOWN TO MAN ACROSS HISTORY.
A little about me and what this site is for; I'm an entrepreneur, someone who likes solving problems and creating enterprises from the ground up. From what I can tell there are two main archetypes for entrepreneurs; those who are out for power and fame, and those who were seeking a release of "creative pressures" which are best experienced during problem solving, the bigger the better. Simply put, I was the latter who is now faced with the burden of the former. A funny thing about this profession is how many people there are that come along and tell you, in one way or another what you're doing "can't be done". Indeed, I have heard this my entire life and, I've proven them wrong every single time. One of the earliest ones was "You can't make it in life without a high school diploma" (prior to ending their "scheduled programming" in the 8th grade and never looking back!). I know this will be over the heads of most at this point in the "truthing" process but it must be known that "dropping out" of school has been made illegal in US states for the very purpose of ensuring the brainwashing of youths into lives of submission under the real life EVIL tyranny of biblical oppressors. (uh oh, there's one of those mouthfuls huh? When you're done around here you'll be able to say the same with utter clarity!) And hence, from the moment I broke free from their mental prison forward, I really began growing while obtaining a truly empowering and far more useful education in the worldwide school of Hard Knocks at the ripe old age of 13;
I've always figured that was the first best thing that ever happened to me! Since then I've had a couple dozen small businesses each of which I built and got bored with when the challenge of making them successful was over. I would then just sell them and start on something else. Now I'm not saying it's been easy, far from it! This of course is one reason it's not the education of choice for most, but that's mostly due to what I call "fears, peers and propaganda". In reality, entrepreneurialism is a just life of continual learning (often from failures as you figure out what works) which is seldom sought by most folks due to the inherent risks, difficulties and time/energy expenditures. But for some, that's what makes it worthwhile and/or fun, it's the challenge. And like many entrepreneurs know, it requires a pretty diverse line of knowledge in advertising, marketing (aka psychology), finance, legalese, production, management, fulfillment, customer service and retention just to mention a few educational courses across a broad spectrum of others. It's the proverbial "jack of all trades" idea and as you'll see, all of that "practice" has proven to be quite beneficial.
Without it, God and that "I CAN do it attitude" I couldn't and wouldn't have built all the tools and infrastructure for We The People to use in educating ourselves with some MAJOR TRUTHS to end corruption while securing our freedom and future. (Yes really, I told you this site would be interesting and now I'm saying it will also be EXTREMELY USEFUL TO YOU. You tell me when you're done here and at the AAA if that's just a load of BS!)
Now, as we covered, building and running small businesses can be very demanding on one's time/energy. I suppose it is partly for this reason I never had much interest in religion or politics, I was just too busy. But that began to change for me back in 2009 when Peggy, my better half of 18 years at the time, and I had just got done building our house. Here she is pictured below while singlehandedly raising a 1,200lb, 36 foot long, 3rd story wall with a wall jack (it's amazing what just one person can do with the right tools is it not? Remember this because it is our intention to give YOU such tools for the most important job of your life!);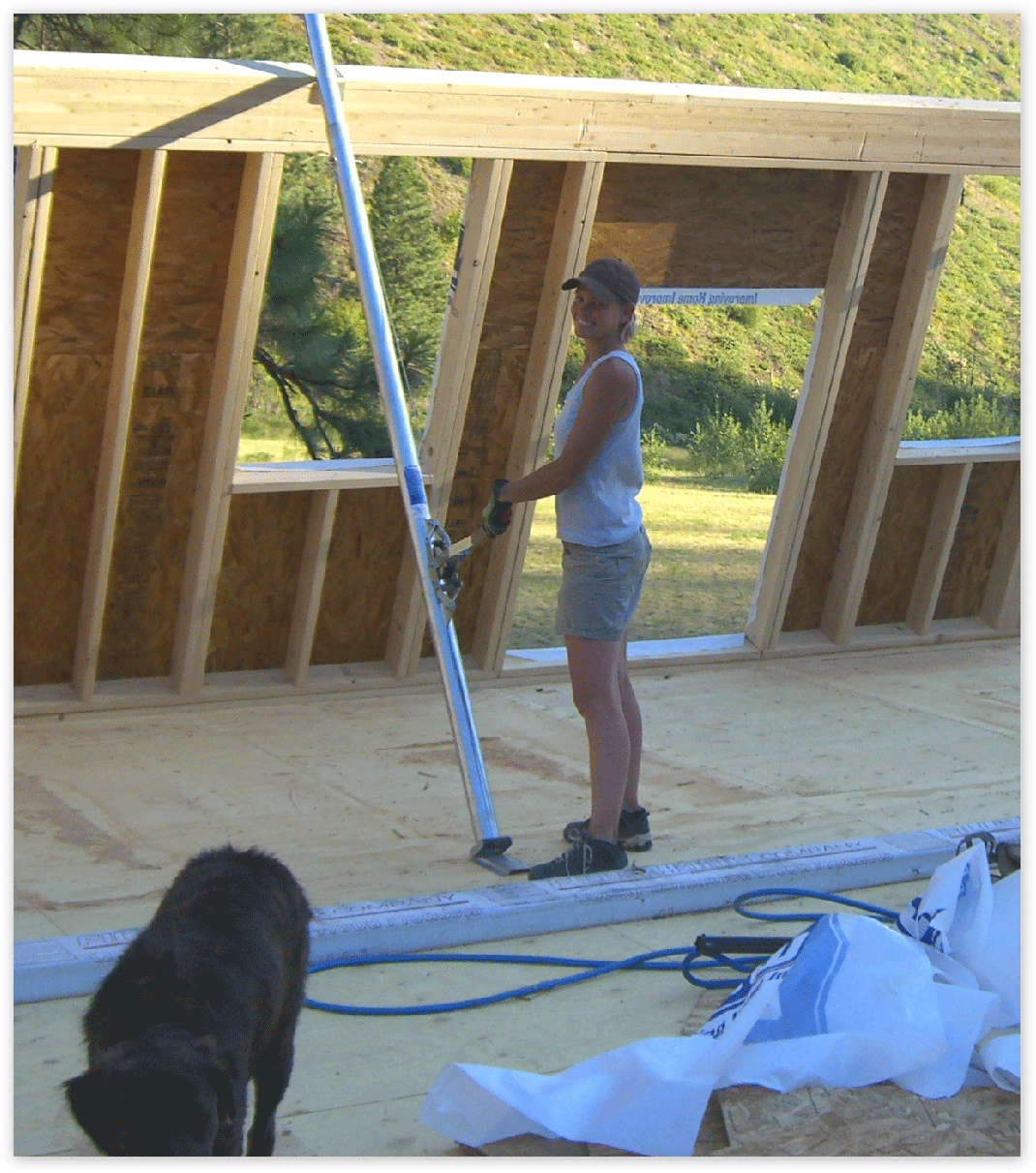 The fuzzy shadow is our dog Bear, you'll get to know him too. We were about half way through the 2 year project then, it was hard work and due to masonic/satanic backwards logic which prevails throughout our society today, little was left in concern to the environment, a fact which we both hated. Like many others who would have been quite satisfied with a smaller floor plan, we were forced to "build big" if we were to expect the property to have a decent value for mortgaging and/or resale. Hence we ended up with about 2,400 sf of living space and about 1,600 sf of shop space under the one roof, the latter of which was going to be for building a prototype of a pickup camper we had plans to manufacture. In the end it was far more than we wanted/needed size wise but we achieved our goals of home value and the process of building/creating this was both memorable and fun. Here's that 3rd story wall Peggy raised with the midday sun shining on it;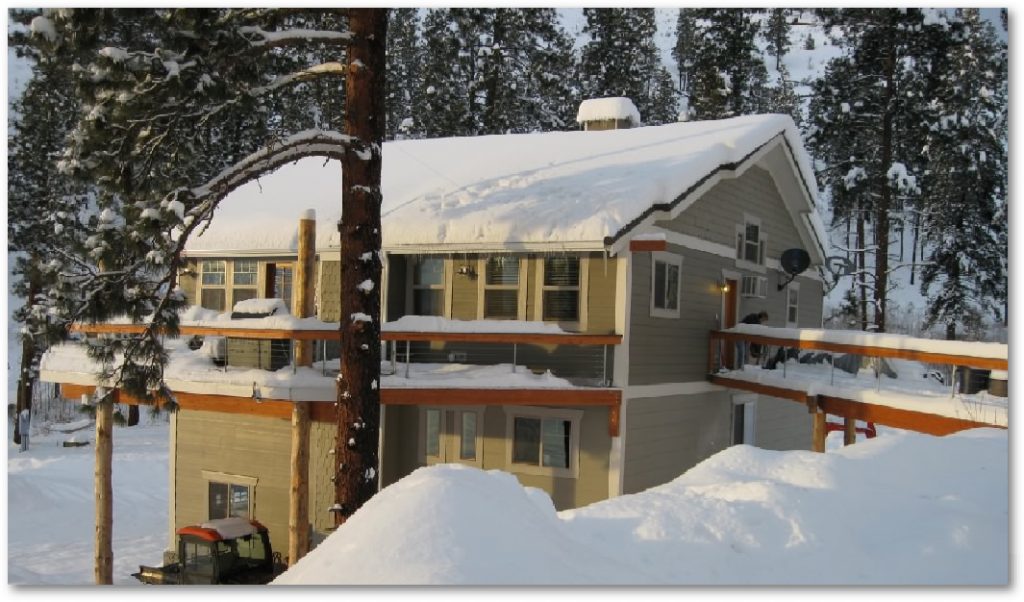 Those who recall the 2nd AAA newsletter know why the house is worthy of at least some focus soon, it's part of a BIGGER STORY which we will add much more to here soon! When we finally got done with that project we had a little time on our hands, which I now know was truly "meant to be". It began one afternoon when we came home to a voicemail from Judge Andrew Napolitano of FOX news which I later included as the opening for my 1st documentary "The Everything Clips". (To this day, I have no explanation why the message was sent to me.) Anyway, this guy was going off on a really solid rant about how Americans were losing our constitutional rights due to 9/11. Like millions of others I began researching things on the net and quickly became alarmed when I found out he was telling the truth. I then did what most folks aren't usually able to do, due to time constraints on them from work, families and etc. commitments which Peggy and I were mostly devoid of at the time, now we know that too was "meant to be"! (You'll soon see that the stage was being set for a truly grand performance by "someone not of this world", yes we speak of YHWH, God Almighty!) Like many, we were beginning to figure out that pretty much everything crappy happening on "the Circle of Earth" was related to one, real life, evil, biblical group of bigoted, murderous, lying, communist nutters who are telling us/you they're Christians, Muslims, Atheists and Judahites (jews) but are in fact none of the above.
USE THE 2 REMINDERS NOW! . .
"BIBLICAL SATANISM IS BASED UPON MURDER, DECEPTION AND OPPOSITES" and; "THOSE WHO LIE TO HURT YOU ARE YOUR ENEMIES, THOSE WHO TELL THE TRUTH TO HELP YOU ARE YOUR FRIENDS!" David Allender
Now let it be known, I continued researching things while writing extensively about this group which has resulted in several websites and about a dozen videos all of which are being heavily censored on the major sites such as facebook, youtube, twitter and etc. places one might think would be useful in sharing such information. The thing is, all of said sites are owned/controlled by this one, single, satanic tribe of evil, psychotic, religonuts which of course is an illegal . . .

That's square one and trust me when I say you cannot pass "GO" or get $200 dollars without fully accepting the FACT that EVERYTHING you have ever seen and continue to see in their media or on their major internet sites is 100% propaganda designed to distract and mentally disarm YOU. IT'S LITERALLY POISON FOR YOUR BRAIN. And until you fully accept and understand this facet of their control system, you'd be wise to avoid all forms of it. This is why so many folks don't do farcebook and no longer have TVs blaring away in their homes. And if you're smart you'll do the same ASAP because it's never to soon to begin deprogramming yourself from all of their MASSIVE LIES! And FYI; Peggy and I have proven that even older stuff such as Andy Griffith, Bonanza and Little House on the Prairie to name just a few are all chock full of highly advanced, mentally destructive, satanic propaganda. (Yes, really) Now I know there's a reason why some of my childhood friends weren't allowed to watch TV like most of us, it's because their parents knew exactly how damaging it is since they were the lying subversives we're talking about here!
The thing about all their lying, propaganda and censorship is while laws for freedom of speech are perfectly intact, they're of virtually no use because the lowlife, satanic talmudists who own all of the media and major internet sites censor the TRUTH about themselves! As you'll be glad to learn, we've figured out how to overcome that problem and are doing so, along with some other "BIG THINGS". But the reason for putting up this site is to convey what we think are the most important pieces of the puzzle for our fellow Americans who have been propagandized, brainwashed, dumbed down, bewildered and fear mongered into submission (slavery) to a corrupt and evil, oligarchic system straight out of one certain "little black book of horrors". And by the way there's good news about all of this; it turns out "they" have FAR MORE REASON to be fearful of We The People (and the central characters of said book) than we do of them! Hence all the censorship, which if you stop right now to think about, is a self evident truth of this fact! Consider the obvious; if our corrupt "leaders" were really so powerful, they wouldn't fear exposure or take the extraordinary measures they have to remain hidden. (And don't worry, their little game of hiding the truth won't work anymore, you'll see!)
Peggy and I have gleaned a pretty daunting amount of data from reading over 1,800 books, watching 600+ documentaries and scouring 1,000s upon 1,000s of websites during our initial eye opening period of time from 2009 through 2015. The result; we have TONS OF VERY TRUTHFUL INFORMATION TO SHARE with the articles we've posted all over our sites. Even if you've already read them, it's worth a second go! (and 3rd, 4th, 5th, 6th etc.)
"TALMUDIC BIBLICAL SATANISM IS BASED UPON MURDER, DECEPTION AND OPPOSITES" and; "THOSE WHO LIE TO HURT YOU ARE YOUR ENEMIES, THOSE WHO TELL THE TRUTH TO HELP YOU ARE YOUR FRIENDS!" David Allender
For instance . . . If someone you trusted very much, say mabye someone literally sent by God were to give you ample and simple, 100% irrefutable evidence about the size of earth and the sun which goes squarely against everything you've been taught, would you then be more able and ready to believe that the satanic/masonic group of people who run our governments, Hollywood, DC, schools, the vatican and nearly ALL our world leaders who hang out with them are in fact MURDERERS AND LIARS who are YOUR MORTAL ENEMIES?
The thing is, actually believing/accepting some of the most obvious truths is the biggest problem for most people. And this particular truth takes care of that because when it's proven to you (as we will do on one short page here) that "they" have lied to you millions of times in every manner conceivable about the actual megalithic size of the earth and tininess of the sun, you will no longer question whether they'd lie to you about other things such as 9/11, the FED, God, Heaven and Hell!

Once you learn about this you'll realize they're going to lose ALL credibility with YOU! It's the nail in THEIR coffin and the beginning of YOUR BRIGHT FUTURE and it all begins with unraveling the largest lie ever told to humanity!!!
SIZE OF LIE = SIZE OF RISK

SOME LIES STAND TO COST LIARS EVERYTHING

DAVIDALLENDER.COM
Also, just ask yourself, how would you feel if you found out that ALL the current "leaders" in YOUR government, major media, educational systems and the vatican weren't Christians, Muslims, Atheists or Judahites (jews) as they claim to be? What if they were actually of the "synagogue of satan" which is in fact a term coined by Yeshua (aka Jesus) in Rev 2:9 and 3:9 some 2000 years ago. If you found out this group of satanic liars have been lying to you for your entire life about pretty much everything including the size of our planet, would you be able to continue believing any of the other crap being shoveled by them?
How would you feel if you found out for absolute certain they're not only liars, they're also vile, hateful and murderous psychopaths who actually take great pride and pleasure in mocking, ridiculing and oppressing YOU and YOURS in nearly every manner conceivable? Would you be far more likely to cut through all their crap and know with absolute certainty for the FIRST TIME IN YOUR LIFE that you cannot trust ANYTHING "THEY" SAY? Would they lose ALL CREDIBILITY with you, would this single lie cost them "EVERYTHING" which in turn would empower you to retake "EVERYTHING" including your dignity, country, freedom and future just for beginners?
Could simply knowing certain truths be the key to overcoming the power elites millennia of oppression? Is this the real meaning of Yeshua's famous words "The Truth Shall Make You Free"? Stop right now and try to come up with another possibility that even comes close to being this relevant!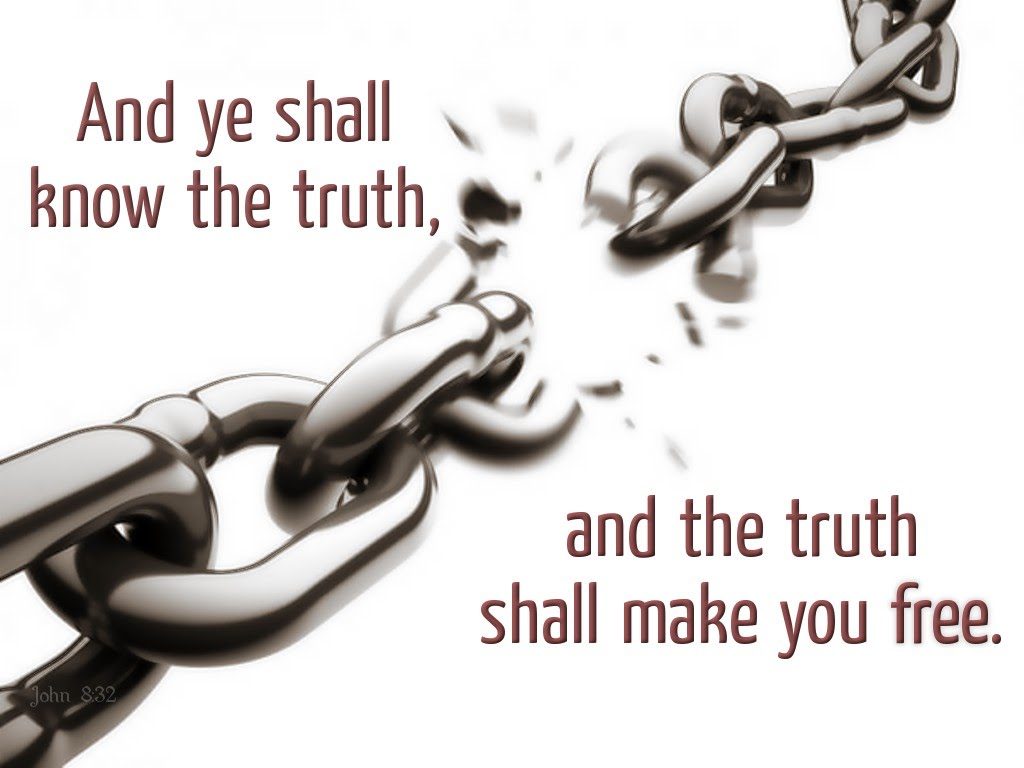 I'M TELLING YOU, THIS IS WHAT YESHUA, ONE OF THE MOST FAMOUS PROPHETIC SPEAKERS IN THE HISTORY OF HUMANITY MEANT BY "THE TRUTH SHALL MAKE YOU FREE"!!! Let's make sure you've got this! There are "some truths" that are so massive they absolutely destroy the liars who lied about them. This is one of those truths, no corrupt person will be able to withstand it! No worthless, corrupt judge, attorney, media person, NASA employee, church official or political figure of any kind ANYWHERE ON EARTH will be able to retain their positions or reputations with YOU or We The People collectively once YOU/WE get your/our head/s around this. That means no more satanic wars, poverty, communism or oppression anywhere on earth from here on out! THE TRUTH SHALL MAKE YOU FREE!!! AND TRY TO COMPREHEND IT'S ALL GOING TO BEGIN HAPPENING RIGHT HERE, RIGHT NOW!!!
And hey, on top of all that would you feel a little better about the facts that global warming, pollution, extinction of wildlife and overpopulation are all massive LIES and that "the Circle of Earth" is actually going to be just fine? Trust me when I say there are many benefits to having these truths and ZERO benefits to remaining deceived!

One of the best places to start reconnecting with the REAL TEACHINGS OF CHRIST is by reading the original book about his life; "The Gospel of the Holy Twelve". This short 66 page book was the basis of ALL beliefs held by the Christian world before it was methodically rewritten, obfuscated and replaced with nonsense which is now called the New Testament. It happened little by little beginning shortly after the death of Yeshua and then continuing over the course of a few hundred years. This was a slow but steady act of forgery that occurred and worsened generation after generation as the satanic scribes pushed the envelope of their lies to the brink of what We the People would accept. That's the true story behind the writing of the New Testament! We link to the .pdf of this book everywhere because of the fact that it is one of the most compelling, logical and beautiful pieces of ancient writings we've ever seen.
If you want to see what "Real Christians" originally believed and espoused as well as just exactly how righteous, compassionate and true of a people they were, this short 66 page book is sure to bring it home for you. You'll see that the evil, hateful, warring and destructive Christian religion we have in today's world IS NOT REAL OR WHAT WAS INTENDED AT ALL. Also prepare to acquaint yourself with a few apropos things God had to say about how we as a people should live. THIS BOOK ALONE WILL MAKE FOR A VERY MEMORABLE EXPERIENCE AS THE OBVIOUS TRUTHS FROM IT SINK IN! God said he would write his laws on the hearts of his chosen ones and you'll know whether that's you or not as you turn the pages! (If you're not a satanic liar, this means YOU!)

"BIBLICAL SATANISM IS BASED UPON MURDER, DECEPTION AND OPPOSITES" and; "THOSE WHO LIE TO HURT YOU ARE YOUR ENEMIES, THOSE WHO TELL THE TRUTH TO HELP YOU ARE YOUR FRIENDS!" David Allender
All of that said, I might as well admit it here and now, I'm one of those increasingly rare people who are still crazy enough to believe that We The People are going to change the world. (with a "little help" of course!) It begins with a "positive attitude" which makes humans capable of doing quite literally ANYTHING we set our minds on, God willing.

The bottom line is we have come to learn that the people who run our governments, major corporations, churches, media and NASA (the organization responsible for building and reporting its findings about our modern stairway to heaven) are the most maniacal, ruthless, murderous, bigoted, racist and deceptive group of worthless, snakes on earth. (my apologies to any real snakes) Some will think I'm just over exaggerating or kidding but you're about to learn that is not the case, at all. Indeed, we have learned that and much more regarding their stinking little tribe of text book psychopaths who currently own the FED, Run our Governments, the U.N., ALL THE MAJOR MEDIA AND CHURCHES which are nothing but mind control and propaganda outlets. The thing is, they're from the same religious group as Hitler and his NAZIs who intentionally falsely claimed to be Catholics/Christians and Atheists, and that sort of lying about their religion/identity is at the very core of their existence to this day.
THIS IS THE MOST IMPORTANT FACET OF YOUR AWAKENING.

10s of Millions of subversives are in our midst and they're claiming to be Muslims, Christians, Atheists, Judahites (jews) etc. BUT THEY ARE NOT. THEY ALONG WITH ALL OF YOUR AND MY "LEADERS" OF CURRENT (ALL OF THEM, yes even Ronnie Paul and Bernie Sanders) AND MANY OF THE PEOPLE LIVING AND WORKING ALONG SIDE US IN OUR LIVES ARE WORTHLESS, COWARDLY, "GENOCIDAL" LIARS AND TRAITORS WHO HAVE SECRETLY BEEN AT WAR WITH WE THE PEOPLE OF EARTH FOR MILLENNIA.

And guess what? The gig is now up, IT'S TIME!
REV. 3:9 BEHOLD, I WILL MAKE THEM OF THE SYNAGOGUE OF SATAN, WHICH SAY THEY ARE JUDAHITES (AND CHRISTIANS, MUSLIMS, ATHEISTS, ETC.) BUT ARE NOT, AND DO LIE; BEHOLD, I WILL MAKE THEM COME AND WORSHIP BEFORE THY FEET, AND TO KNOW THAT I HAVE LOVED THEE.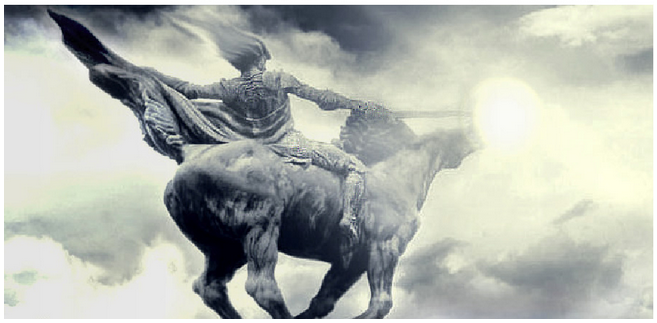 TENS OF MILLIONS OF THESE REAL LIFE SUBVERSIVES IN AMERICA (Known as "Marano jews" , "Converso jews" and/or "Crypto jews" who you will soon learn aren't even jews at all!) ARE LYING TO US ALL ABOUT EVERYTHING FROM RELIGION to 9/11 to THE SIZES OF EARTH AND THE SUN. AND WHEN I BEGAN FIGURING THIS OUT, I DECIDED I WOULD NOT SHRINK FROM THE CHALLENGE OF EXPOSING EVERY LAST ONE OF THEM TO MY FELLOW AMERICANS AND OTHER GOOD PEOPLES OF THE WORLD. (Actually, I haven't had much say in the matter, I'm just a puppet, but a VERY WILLING ONE!) Anyway, I think anyone of average intellect will soon be able to see that this is it, it's game over for all the lowlife Turdbergs and Shitstiens! (what I call these fake jews/kikes) THEY ARE ALL GOING DOWN EXACTLY AS WE'VE BEEN PROMISED!

Romans 9:13 YHWH says; "As it is written, Jacob have I loved, but Esau have I hated". (Chapter #4 here which is Peggy's article will show you how Esau is the father/bloodline of the subversive infiltrators of what once were two of the 12 tribes of Israel, those being the tribes of Judah and Benjamin which became infested/overcome by the edomites/idumeans from around 1100 to 200 BC. And later in circa 700 AD the murderous clan of khazarians were assimilated into this defunct tribe of Judah, these are the ancestors of those claiming to be jews today. The rest of us, We The People, are mingled among the remaining 10 bloodlines of Jacobs' Tribes of Israel which are non-Judah, non-jews! Hence, if you're not a traitorous, bigoted, satanic Talmud reading kike, YOU are likely a member of the 10 "lost tribes of Israel" to whom YHWH, the omnipotent ruler of the universe hearkens!) You may not know it yet but that is some very good news indeed, FOR YOU!
We won't leave you hanging with any doubts over what's real and what's not around here. For the first time in your life you will now have some easy to reference facts that provide irrefutable evidence which you'll be able to use to prove to ANYONE that the Bible, Vedas and the Quran are 100% REAL and came from a much higher intelligence than humans. There is no room for doubts or arguments from anyone of sound mind, you can put that much behind you. All of this will open life changing doors most never knew existed much less thought of knocking on! So, get ready and begin with OPENING YOUR MIND.